--- MEMBERSHIP BENEFITS ---
Photo Journalist Insider: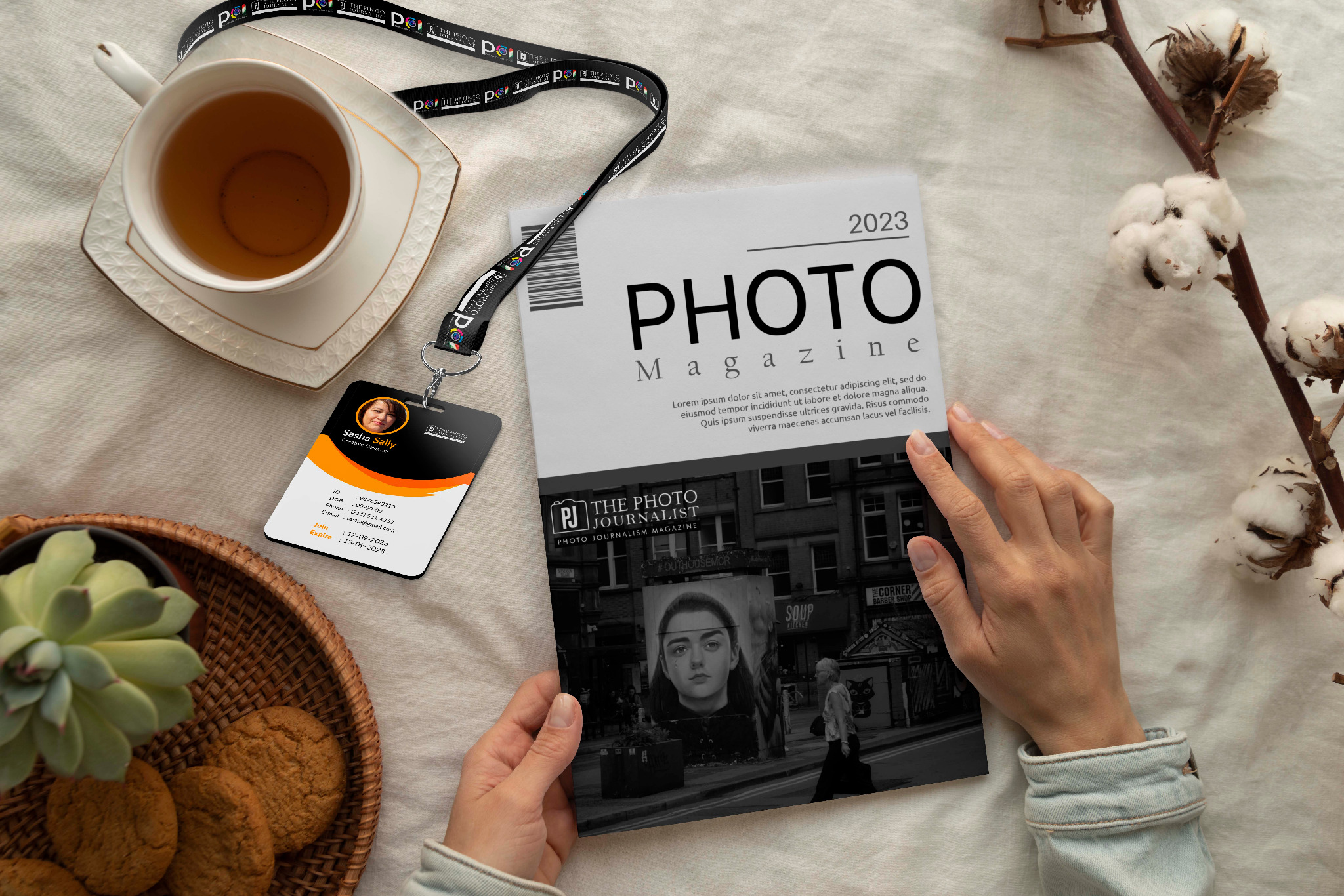 a. 2 printed Photo Journalist ID Cards:
– SMALL ID (wallet size 2 in. x 3.25 in.),
– VEHICLE IDENTIFICATION ID (3.5 in. x 6.5 in.)

b. Cap with TPJ logo

c. Certificate of Accreditation (PDF)

d. Digital photo journalist QR code ID Card connected to the online profile

e. Entry to participate in our monthly photography challenges with a chance to get featured on our website and social media platforms.

f. Priority consideration for submitting your photography projects for publication in The Photo Journalist (TPJ) magazine.

g. Print subscription to The Photo Journalist (TPJ) magazine, delivered to your doorstep every year.

h. Invitations to exclusive online workshops and webinars led by photography experts.

i. Personalized portfolio review by our editorial team, providing constructive feedback to enhance your skills.

j. Exclusive discounts for publishing Limited Edition Special Topic Focussed Photo Journo Book from TPJ supported by PCI and forwarded by a renowned photographer.

k. Price $60
Unique Advantages:
• Elevate Your Photography: Get inspired by captivating visual narratives, learn new techniques, explore and collaborate with talented photographers worldwide.
• Exclusive Content: Gain access to members-only content, workshops, and events enabling you to expand your photographic horizons.
• Community Engagement: Join a vibrant community of photography enthusiasts, exchanging ideas and experiences with like-minded individuals.
• Showcasing Your Talent: As a member, you'll have opportunities to showcase your work, receive feedback, and get published in our magazine including exclusive your own photo journo publication edition opportunity.
How to Sign Up
Becoming a member of The Photo Journalist (TPJ) is easy! Simply visit our website and choose the membership tier that suits your interests and needs. Unlock the world of visual storytelling, connect with fellow photographers, and embark on an enriching journey that celebrates the art of photography.
--- SUBMISSIONS ---
1. Photo Essays: Journey with us as we traverse the continents, delving into the lives and cultures of people, heritage of sects, unique and stunning architectures both historical and modern, beauty of wildness in wildlife- all through stunning visual narratives that convey untold tales.

2. Tips and Techniques: For aspiring and seasoned photographers alike, we offer expert tips, technical know-how, and behind-the-scenes insights that elevate the art of photography.

3. Photographer Spotlights: Discover the masterminds behind the lens as we shine a spotlight on talented photographers and their unique journeys, unearthing the inspiration behind their captivating works.

4. Inspiring Photo Stories: Experience the power of storytelling in our compelling photo journalism special topics and focus areas, here sequences of images come together to create a vivid and thought-provoking narrative.

5. Gear Reviews: Stay informed about the latest photography gear and accessories through our unbiased and in-depth reviews, aiding you in making the best choices for your photographic journey.

Write to pci@pciphotography.com

Thank you for joining us on this visual journey, where we seek to unearth the magic in the mundane and immortalize fleeting moments. Let's unveil the world, one frame at a time.